5 Quick Ideas for a Great 2023
You may well have had a good break over Christmas, hopefully, that was the case given every year seems to accelerate for each of us. For me the break was brief. Yes, appreciated and now the start of the year is Turbo.
So I wanted to give you five prompts on how you can start your year in the best possible way, thoughtfully, and setting you up for success.
1. ✅ Pick your word for the year:
This is a shining light for you like a lighthouse; a guidepost, which will help you stay on track. Even if you don't necessarily have detailed goals that you have set out. What do you want a year to feel like, manifest for you, and be focused on?
2. ⬇️ Be Deliberate
Too often, we just let things slide, don't have a direction, and we wonder why we are not satisfied at the end of the year… Spending an hour or a couple of hours actually thinking about:
What do you want the year to look like?

What do you want to achieve?

What will bring you joy?
Is this not time well spent given how important life is and how precious every day, week, and month is with our friends and loved ones?
3. 📚 Create a Personal Curriculum
Now, this may either tickle you pink or bring you dread, but… life is so much richer when we focus on personal development. As part of your annual review, why not think about some stuff you want to develop? Have a think about what might excite you to learn? And put in place some plans just to do a one-hour course maybe or watch some TEDTalks or listen to some podcasts in that area. I promise you it is so incredibly rewarding. I'm running a workshop on Ultimate Conference next week… Why not have that as the start of your parcel curriculum plan?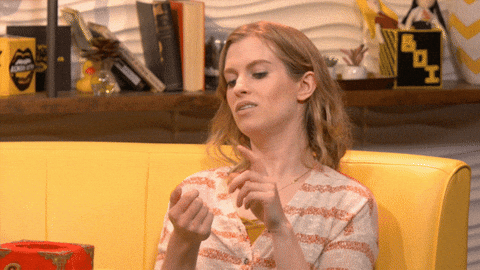 4. 🙌 Spend more time Being not just Doing:
it's so easy for us to be on a hamster wheel of life, exhausted at the end of the day, and not really enjoying life the way we should. And this is the dopamine-driven life that of more more more! But the research shows that it is so important for us to have "being" time. This means noticing the here and now; being present, really being present with family and friends. If you don't have this time, you will never be satisfied. If so, how can you have more of that practice in your life for this year?
5. 🥂 Celebrate Your Wins:
Too often we are so focused on the result, we forget the small wins on the way - that's when you have a big crash at the end of the goal - it just feels a bit meh when you get there. Make sure you check in periodically and give yourself a WELL DONE ✋ now and then. You'll be much better equipped to carry on toward your goals.
Want help putting this into action? If you want to start the year with a really positive step, I'd love you to come and join me at one of my free Ultimate Conference Workshops which will have you feeling excited, purposeful, and confident about your steps ahead.
You'll walk away with a clear understanding of the best way to plan and achieve your goals, gain unstoppable confidence, and some awesome neuroscience-based tools to create the success you really deserve this year. You can sign up to one of the workshops here